On July 7, starting at 6:00 am, members from USGE Local Archambault, along with their president, Janine Beaulieu, held an "information picket" at the entrance of the Ste-Anne-des-Plaines complex. Members of the Local handed out over 200 leaflets denouncing the cuts at CSC. Whether in regards to problematic ratios for parole officers and CRs, or kitchen assignments, many members have simply had enough. The message that morning was clear: the cuts … have a direct effect on public security.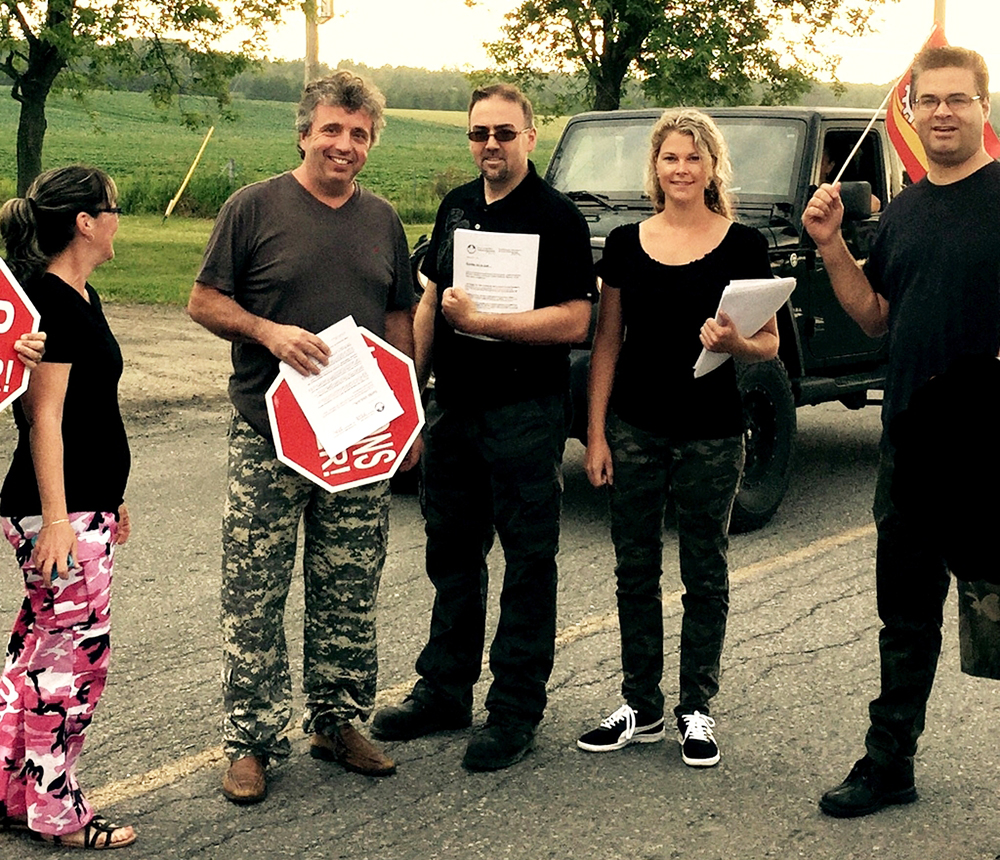 In a growing spirit of solidarity, members took the opportunity to discuss the current context. Many clearly want a change of government on October 19 and all support their bargaining team.
In addition, members from USGE Local Archambault have picked up the gauntlet thrown down by USGE Local La Montee Saint-Francois! They have begun to wear camouflage pants. Who will be next?