USJE and PSAC held a mobilization event for members at BC's Mountain and Kent Institutions on September 28. Organized by PSAC East Fraser Valley Area Council, the event was an opportunity to discuss bargaining strategies and issues that impact our members.
Regional VP Kirsty Havard provided updates on our campaigns to support Food Services Officers and Parole Officers and our campaign on presumptive injury legislation.
Local presidents in attendance included Alan Otrosina – Mission Min, Laura Wildly – Pacific Institution, Stacey Gauthier – Mountain Institution and Krista Tebbutt – Matsqui Institution. PSAC Regional Rep Patty Ducharme provided valuable input to our discussions around bargaining.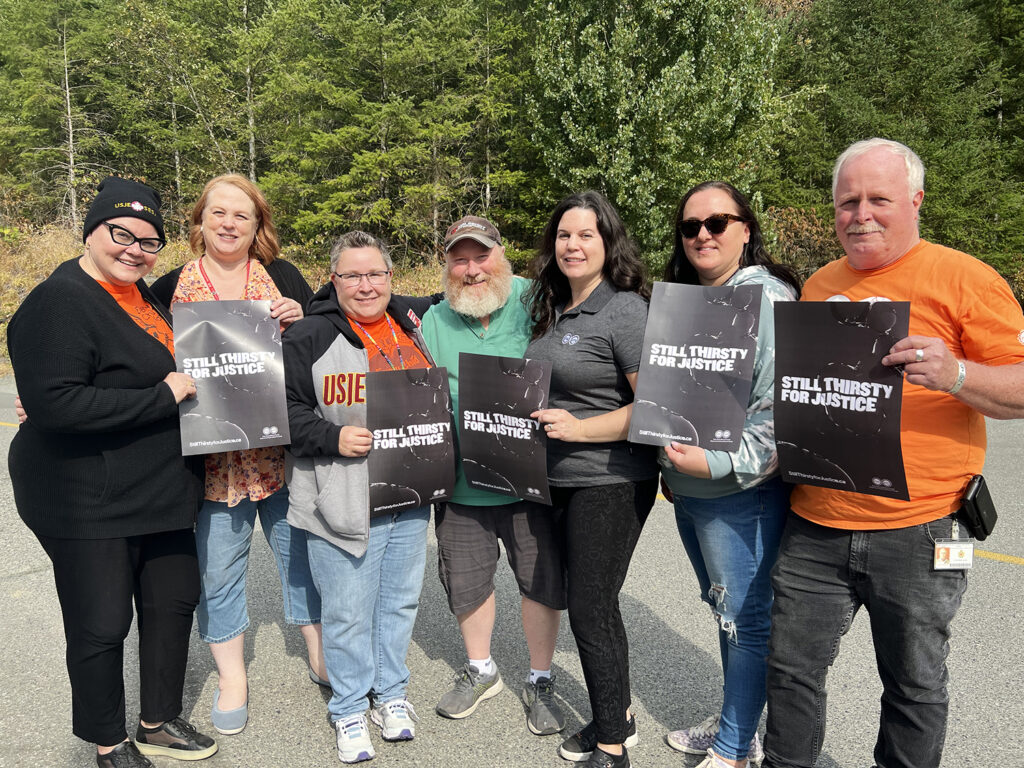 Thanks to everyone who came out and helped out — from the mountains to the sea, we are stronger together!