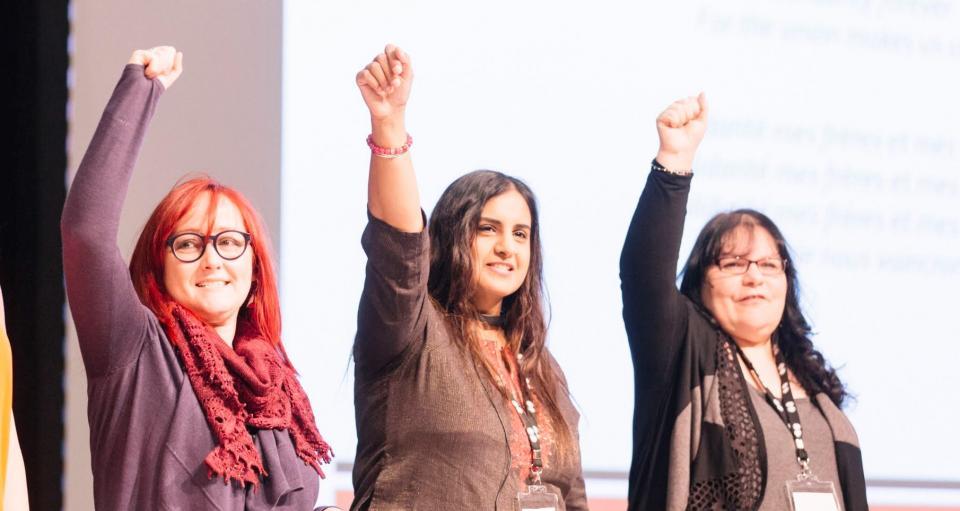 PSAC's 2020 National Women's Conference entitled: "Women have power: Let's Use It!" is happening in Ottawa from April 3-5, 2020. The objectives of this Conference are:
• To educate and increase awareness of the threats against women's rights;
• To provide tools and tactics to build personal and collective power to fight for a better future for all women; and
• To empower women to build political capacity and activists in the union, the community and beyond.
PSAC members in good standing who identify as women / trans women, may apply to be a delegate to this Conference. Priority will be given to members who are active on women's rights in their union or workplace. The selection of delegates will take into consideration the applicant's region, component, language, youth and equity group.
Both registration and resolution deadlines are Friday, November 1, 2019 at 4pm. For more information, please consult the PSAC information package. To complete the registration form online, please consult PSAC's website.