USJE's first ever Equity Conference officially kicked off yesterday morning in Winnipeg. The four-day event serves as an opportunity for a small number of USJE delegates from across Canada to share their experiences, learn from each other, and build on their own knowledge and insights through a series of workshops. Participants are exploring ways that USJE members can be better equipped to promote equity and justice in their workplaces and union for the long term.
National President David Neufeld welcomed the participants with heart-felt opening remarks that reaffirmed that equity and fairness are core union values. Addressing structural barriers and justice within our union, and the federal public service generally, is a key priority.
The first day's program featured a keynote address by Dr. Rachel Zellars, a renowned scholar, lawyer and assistant professor in the Department of Social Justice and Community Studies at Saint Mary's University. Dr. Zellars is also a nationally recognized expert in implicit bias who researches the relationship between bias and anti-blackness. Her body of work focuses broadly on the histories of anti-black schooling segregation in Canada as well as migration and slavery in the Maritimes and beyond. Dr. Zellars' speech was titled: "Merit and equity in the public service; A call to action on anti-racism, equity and inclusion."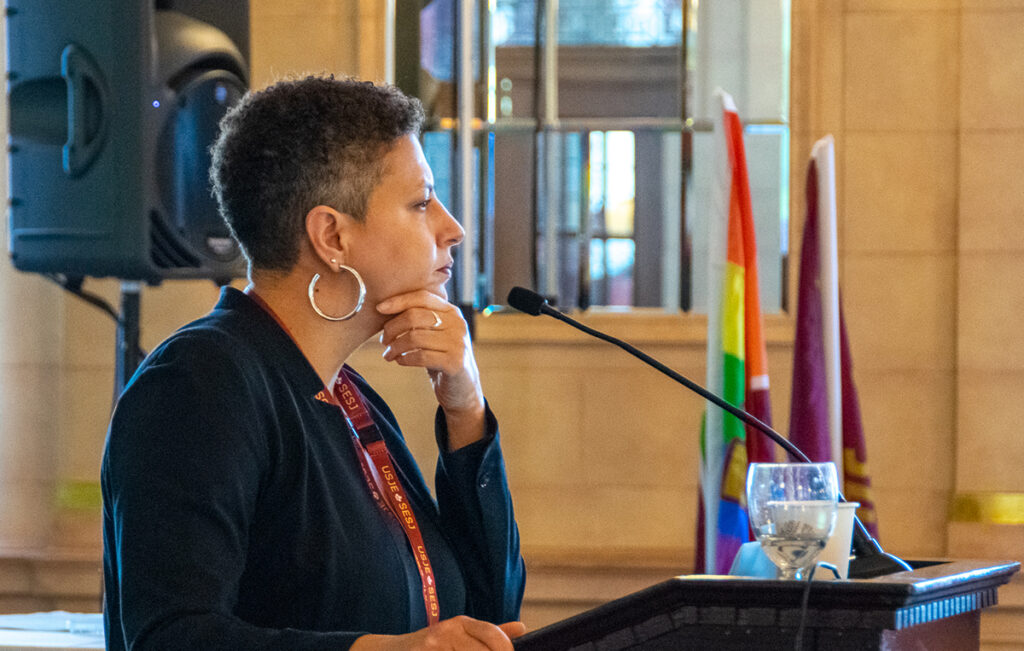 USJE's National Equity Conference is the first ever of its kind for our union. USJE's National Equity Committee has led the way, chaired by National Vice-President Lynette Robinson and Regional Vice-President Shauna Ward. Dale Allen, a seasoned leadership and organizational transformation expert, and founder of ConsciousLead, and Eric Villeneuve are serving as the moderators of the event.