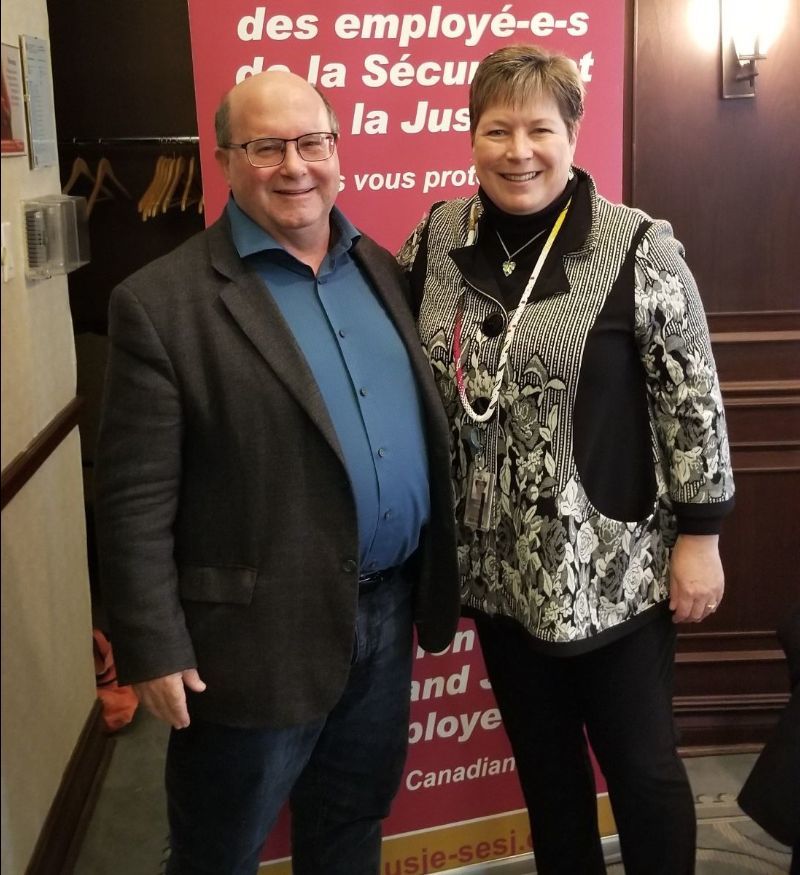 Happy New Year! I hope this finds our USJE members and families well. Looking back, 2019 certainly was a busy year of working hard to represent our members' interests.
To begin, I want to first encourage all members to share their home email addresses with us as soon as possible. As we look towards a potential strike in 2020 (more information below), it is imperative that we are able to contact you. In the event of a strike vote, we want to ensure that we can provide you with all the key information and the opportunity to vote. Without your home coordinates, you may miss out on crucial information!
As to the year overall, throughout the year, as always, we liaised regularly and directly with all of the 18 Deputy Heads from the departments in which our members work. We spoke about needed changes, new directions and workplace improvements.
We also hosted two key roundtables in 2019. The most recent was with a group of dedicated RCMP Detachment Service Assistants who met together to discuss pressing workplace issues, as well as potential solutions. These hard-working, articulate and dedicated individuals then met directly with Commissioner Brenda Lucki to present the results of their discussions. The Commissioner thanked USJE and the participants for their time and dedication. USJE has agreed to meet with the Commissioner in March to discuss follow up to the issues raised.
The other key roundtable took place in January of 2019. It brought together a group of dedicated Parole Officers and the then Minister of Public Safety and Emergency Preparedness, the Honourable Ralph Goodale. The participating members spoke with passion and conviction regarding their work and the changes needed to allow Parole Officers to continue keeping Canadians safe. The Minister took their words to heart and had staff follow up with us on a number of key issues. His office also opened the door to future meetings with USJE members.
In the spring of 2019, USJE was proud to release our new Member Handbook. This resource provides information on what the union offers, including representation, opportunities to get involved, and special member-only discounts. Members can refer to an electronic copy or they can request a hard copy. If you'd like a hard copy of the handbook, get in touch with a member of your Local Executive to request one.
In the summer and fall of 2019, USJE visited communities across the country and undertook pre-election roundtables. These roundtables gave federal candidates from all five major political parties the opportunity to hear directly from our members as to key workplace changes that are required. Twenty of these candidates are now sitting Members of Parliament – all future USJE champions.
As to bargaining, the government is refusing to give USJE/PSAC members proper compensation for Phoenix and fair wage increases in our new contracts. The government is even proposing concessions. Consequently, in preparation for a strike, training sessions have started and we are collecting contact information to make sure you are able to vote. If you do nothing else with this newsletter, please make sure to give us your home email address so we can contact you with key updates and information!
Lastly, the USJE Triennial Convention is quickly approaching. Our July 2020 convention will see many important resolutions presented, debated and decided upon. As well, a new President will be elected.
As you can see, 2019 was a very busy year, and 2020 is shaping up to be equally busy. USJE looks forward to continually representing our members in the best and most effective ways possible.
In solidarity,
Stan Stapleton, National President
Read our entire USJE Newsletter.