Happy Labour Day!
Join workers from across the country at a celebration or march in your community this Labour Day.
See the full list of events across Canada
Newly Elected National Executive
National President: David Neufeld
National Vice President: Lynette Robinson
CSC Community – PBC (East): Carol Osborne
Atlantic (CSC): Laurie Ann Wesselby
Atlantic (RCMP-Justice-PPSC): Lynette Robinson
CSC Community – PBC (West): Jeff Sandelli
Quebec (CSC): Patrick Ménard
Quebec (RCMP–Justice–PPSC–CSC Community–PBC): Andréanne Samson
Ontario (CSC): Bill Bailey
Ontario & NCR (RCMP-PPSC-CSIS-Justice): Bella Skalin
NCR (RCMP): Sonia O'Brien-Colterman
NCR: JP Surette
Manitoba (CSC): Kirk McIntosh
Saskatchewan (CSC): Shauna Ward
Saskatchewan & Manitoba (RCMP-Justice-PPSC): Heather McKinnon
Alberta (CSC): Zef Ordman
Alberta, Northwest Territories & Nunavut (RCMP-Justice-PPSC): Valda Behrens 
British Columbia (CSC): Kirsty Havard
British Columbia & Yukon (RCMP-Justice-PPSC): Zoe Johnston
Updated Collective Agreements now available
PA Collective Agreement 
SV Collective Agreement 
TC Collective Agreement
The EB Collective Agreement has not yet been updated.
USJE welcomes new Minister of Public Safety
National President David Neufeld reached out to incoming Minister of Public Safety, the Hon. Dominic LeBlanc, sending congratulations and an invitation to meet.
PSP Mental Health Resources
PSP Mental Health provides free access to a list of mental health support available to Canadian public safety personnel (PSP) and their families.
The online directory can be filtered by service type, cost, delivery method, and more.
Together, we can work to break the stigma surrounding seeking help for mental health challenges.
How to send photos and videos to USJE
Do you have photos or videos you'd like the USJE team to share on social media? Send them to us in high quality by using our WeTransfer!
Send files directly from your phone or from your computer—just follow the step-by-step directions on the USJE WeTransfer page.
Make sure to include your name, local, and details about the file(s) in the message section.
Upcoming Events
CSC Indigenous Round Table
September 27, 2023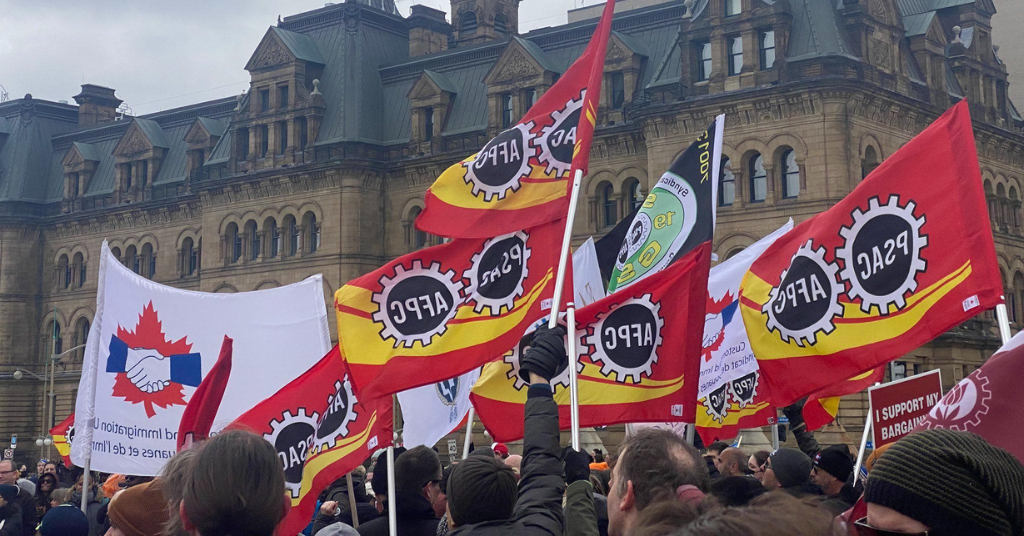 Eligibility for strike pay on May 1
PSAC members returning to work following the end of the Treasury Board strike on May 1, may be eligible for additional PSAC strike pay.